OVNIS
Transition entre le passé et le futur les « ovnis » sont issus de la recherche avec des matériaux en plastique associés aux lampes led. L'assemblage de matières et de couleurs résulte en de nouvelles pièces uniques pour l'éclairage.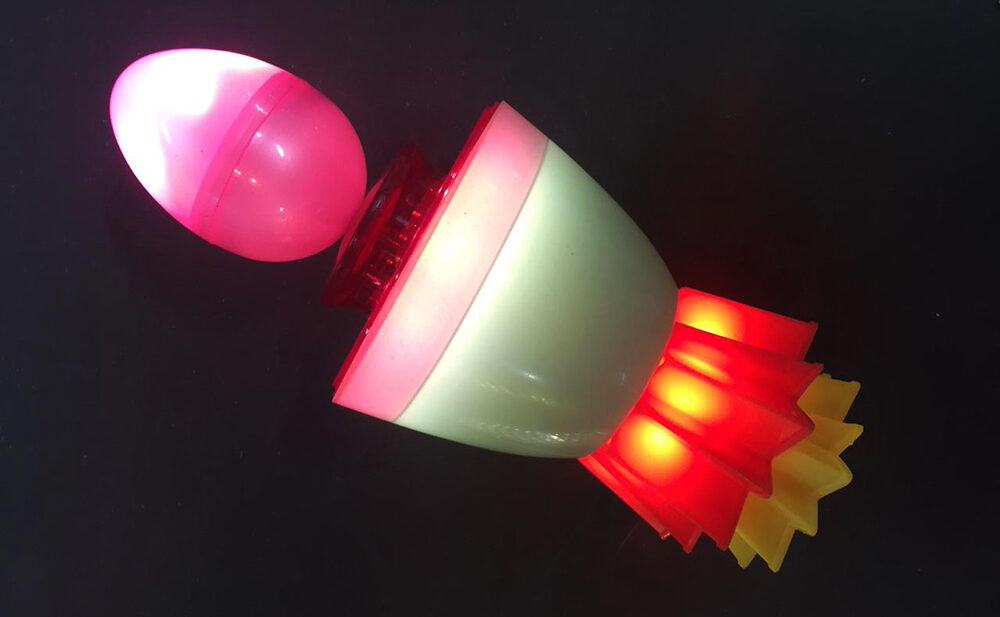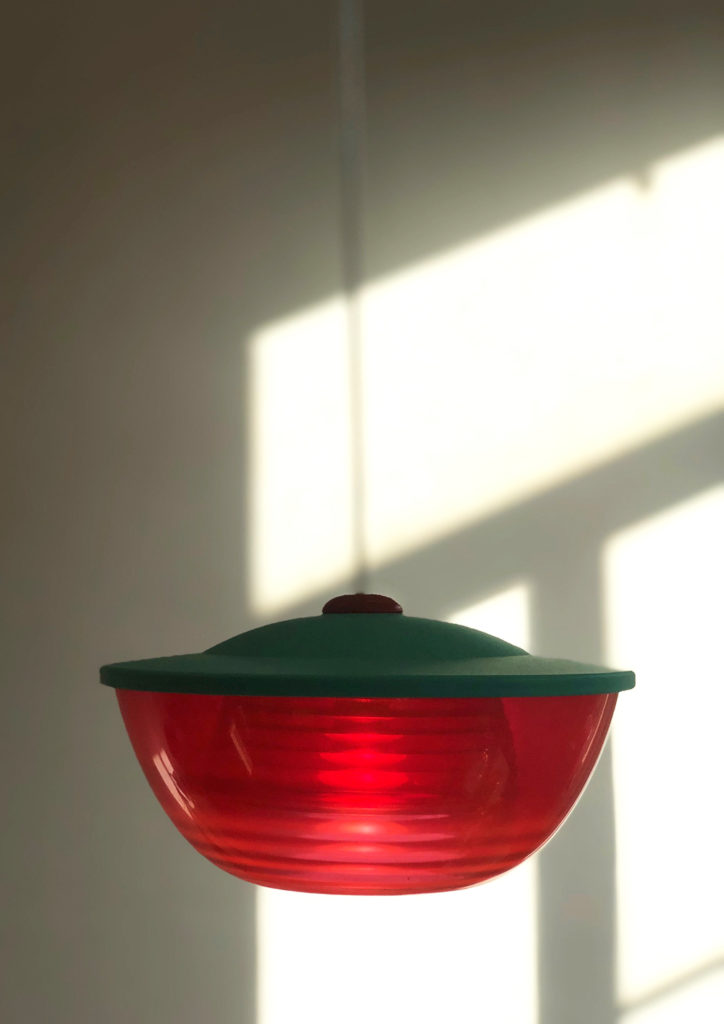 Jusqu'à récemment, la chaleur dégagée par les ampoules à incandescence limitait considérablement l'utilisation des thermoplastiques dans la conception des lampes.
Avec l'arrivée de la technologie LED, nous pouvons désormais incorporer librement la grande variété d'objets semi-transparents en plastique coloré, si courants et perdus dans les marchés aux puces.
En général, ces objets en plastique ont été conçus pour un usage fonctionnel et domestique : ustensiles de cuisine, fragments d'outils, jouets pour enfants…
Je leur donne une nouvelle vie dans mes créations lumineuses, les transformant en moteurs de fusées, en bâtiments.
En travaillant, je me projette dans un monde utopique futuriste organisé en géométries simples, un monde à la Oskar Schlemmer et Winsor McCay (Little Nemo). Une à une, mes lampes créent une sorte de grande ville, rêvée en lumières vives ou opalescentes, parsemée de tours, de pagodes, de dômes et de terrasses.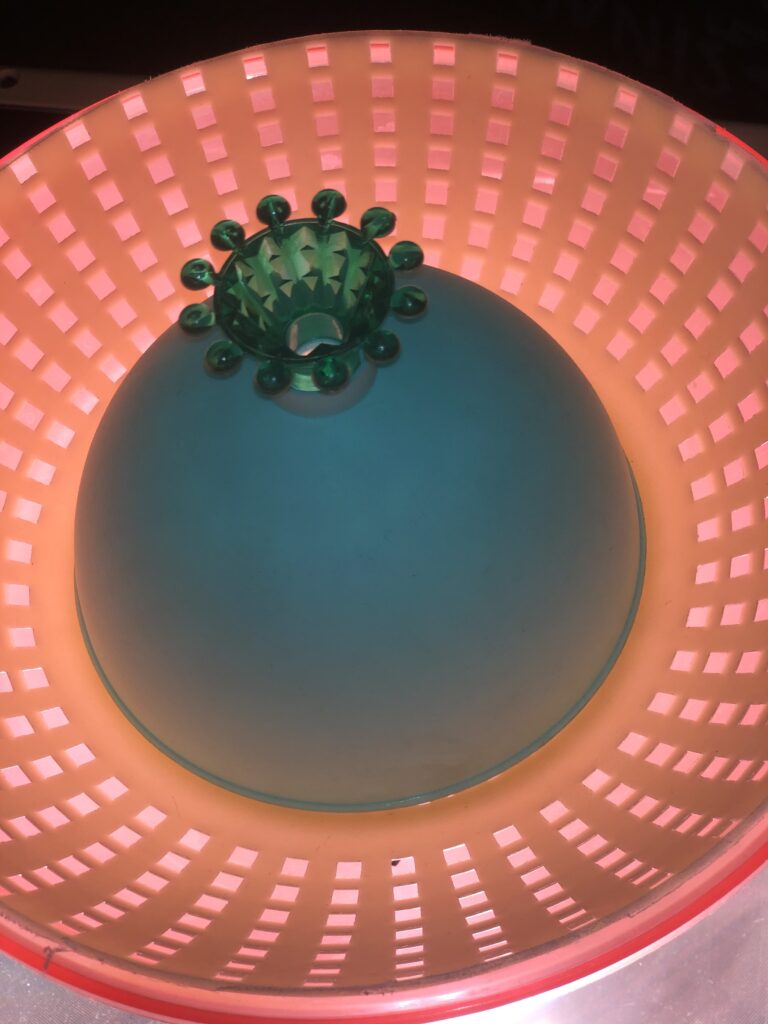 Until recently, the heat given off by incandescent bulbs greatly limited the use of thermoplastics in the design of lamps.
With the arrival of LED technology, we can now freely incorporate the great range of semi-transparent objects made of colored plastic that are so common and lost at flea markets.
In general, these plastic objects were designed for functional, domestic use: kitchen utensils, fragments of tools, children's toys…
I give them a new lease of life in my light creations, transforming them into rocket engines, buildings.
As I work, I project myself into a futuristic utopian world organized into simple geometries, a world à la Oskar Schlemmer and Winsor McCay (Little Nemo). One by one, my lamps create a sort of large city, dreamed in bright or opalescent lights, scattered with towers, pagodas, domes and terraces. •